CAROLINA FOREST RENTAL PROPERTIES PROTECTS YOUR INVESTMENT.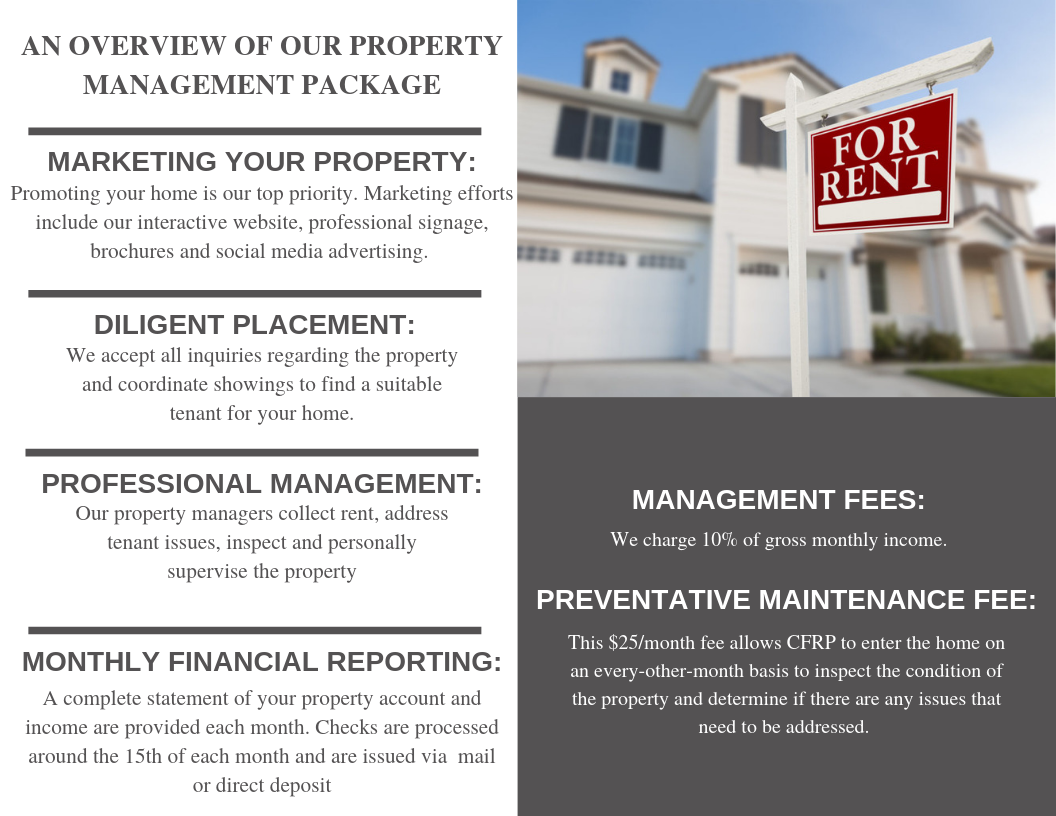 The property should be in the best possible condition to attract a quality resident tenant. This includes professional cleaning and carpet cleaning as well as fresh paint and landscaping. Our management professionals are more than happy to inspect your property and offer our suggestions.
Many factors determine the "rental range" of a property. These include local competition, condition of the property, age of the property, geographic location of the property and proximity to amenities. As experts in the field, we know the market and the competitive rental ranges for your property. If the property is marketed too high it will be vacant much longer. If it is marketed too low, you are not realizing the most income from your investment.
Vacancy periods can be affected by many factors. These include the current market, the condition of the property and the time of year. On average, in today's market, it takes between 30 and 45 days to rent a home. Keep in mind, many potential tenants must give a 30-day notice to their current landlord. Furthermore, properties rent more slowly during the Holidays between November and the New Year.
Yes. A deposit equivalent to a month's rent is collected from the tenant and placed into our trust account. The security deposit is held until the end of lease term. Once the tenant vacates the property, a comprehensive inspection is completed to determine if any of the security deposit is needed to address any issue beyond normal wear-and-tear.
The rent is due on the first of each month. The tenant has until the 5th of the month as a grace period. If, on the 6th of the month, we have not received rent, we are contacting the tenant to demand payment. If rent is not paid by the 15th of the month, we begin collection procedures. This may include filing the tenant in the Magistrate court.
The tenant is responsible for the rent for the term of the lease. If a tenant leaves before the termination date they will be charged for rent until the home is re-let. We, on behalf of the owner, will do everything possible to re-let the home and minimize the residents' cost.
A refundable security deposit taken at move-in is usually sufficient to handle the minor damage caused by tenants. If the tenant leaves the property owing money for rent and/or damages they will be billed. If they do not pay we will file with a collection agency and the tenant will forfeit the deposit to the owner.
The Investor Portal provides investors with secure online access to account and property information. In addition, you can submit requests for work orders and update contact information.